The Myanmar Music Festival (MMF), which has entered its 6th year in Yangon with some elements of Russian music, merges musicians' hearts and their culture into one through training and inspiring performances.
The event being held from June 9 to 17 has seen 25 young musicians aged 18 to 30 come to the music camp from various regions of Myanmar to form a national choir group.
They are receiving vocal training for songs in a plethora of languages from the main choral director Yiling Chaing from Malaysia, collaborating with other artistic directors from Taiwan, Vietnam and the U.S.A., who play western and Myanmar traditional musical instruments, for the performances.
Leadership training is also provided for the young participants to learn to establish music clubs and organize musical events in their own states. After the practice, the festival will end up with the Celebration Concert on Sunday at the Yangon City Hall. Other than the choir performances, pianists from Myanmar and Boston, Aung Moe Kyaw and Kimball Gallagher will play their solo piano compositions encompassing Russian musical elements.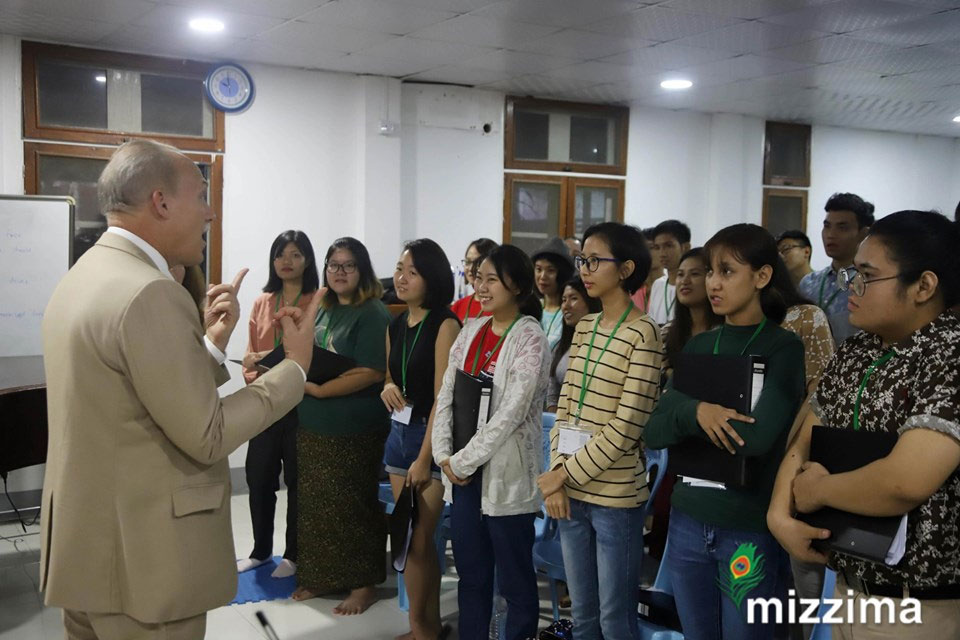 Funded by the U.S. Embassy since 2014, MMF aspires to equip talented youngsters with professional training and offer chances to the participants to become musicians. Considering from a wider scope, the festival hopes to construct stronger and larger social network between businesses, society, the government and embassies under what they termed the  magical power of music.
George N. Sibley, the Deputy Chief of Mission from U.S. Embassy, said, "The value of music, value of sharing of different communities, and getting to know each other is something we strongly support."
Every year, MMF ties all the participants and tutors together, creating a tight bond between potential musicians in their early stages of development.
"They make friends. Now when they go home, they have friends in Facebook groups from all over Myanmar – not only in the places they know. And same for the musicians who come internationally. We all get some ideas about different places," Gallagher, one of the founding directors of MMF, said.
The festival demonstrates the power of music and the engagement of directors and teenagers from diverse countries encourages them to put aside their cultural differences and cooperate with each other.
"Music can break down our cultural barriers. I feel that we are the same when we talk about music. When I encounter some difficulties in reading the Burmese language, other Myanmar teens teach me and we sing the verse together," said Mirah Fasahah, one of the Malaysian participants in this year's festival. Although their culture is rooted in different countries, they have something in common – that is their belief and enthusiasm in music.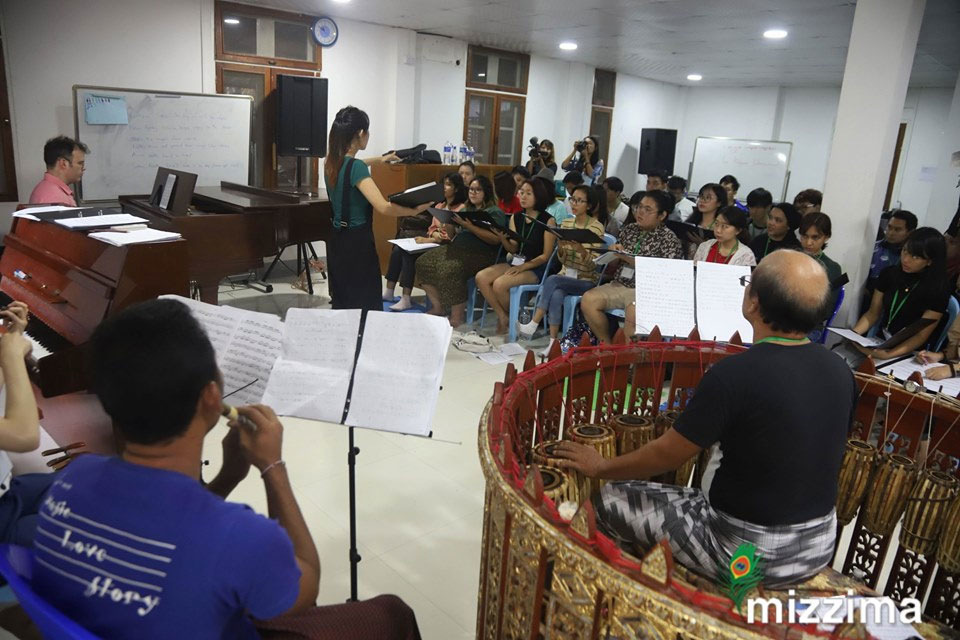 The learning is not limited to the participants. Instructors also attain a lot as they experience different types of music and they coproduce performances combining pianos, violins and traditional instruments. Gallagher emphasized that they are always learning from musical standpoints because they are exploring new possibilities.
Concerning the music development in the future, MMF serves as a significant platform for musicians to communicate and learn from each other and promote the music culture in Myanmar. Young musicians from distinctive states in Myanmar, who cannot receive skillful coaching from their own regions, become more proficient after engaging in MMF.
"We want them to feel they can create their own group musicians, musical events and own music communities. And, most importantly, we encourage them to make positive changes or social impact in Myanmar through organizing their own music activities in their regions," Gallagher added.
When they return to their homeland, they pass on their knowledge and devote efforts to the music industry in their communities.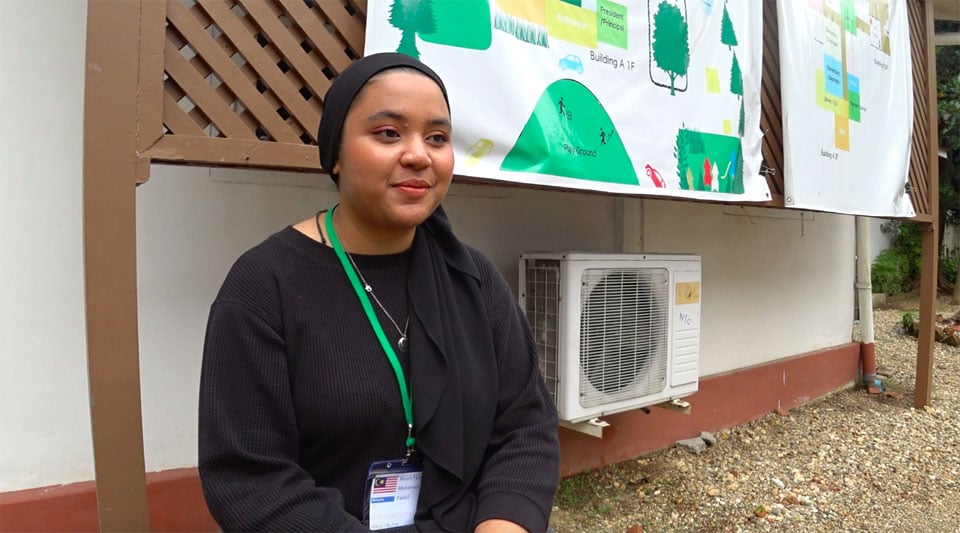 "The musicians who are well-trained haven't come to other states in Myanmar, but they just stay in Yangon," said another participant, Harry Chan.
Their ultimate wish is that music and Myanmar become one. Musicians can sing and play melodic songs to everyone in Myanmar, and even the world, while the audience can enjoy the performances.