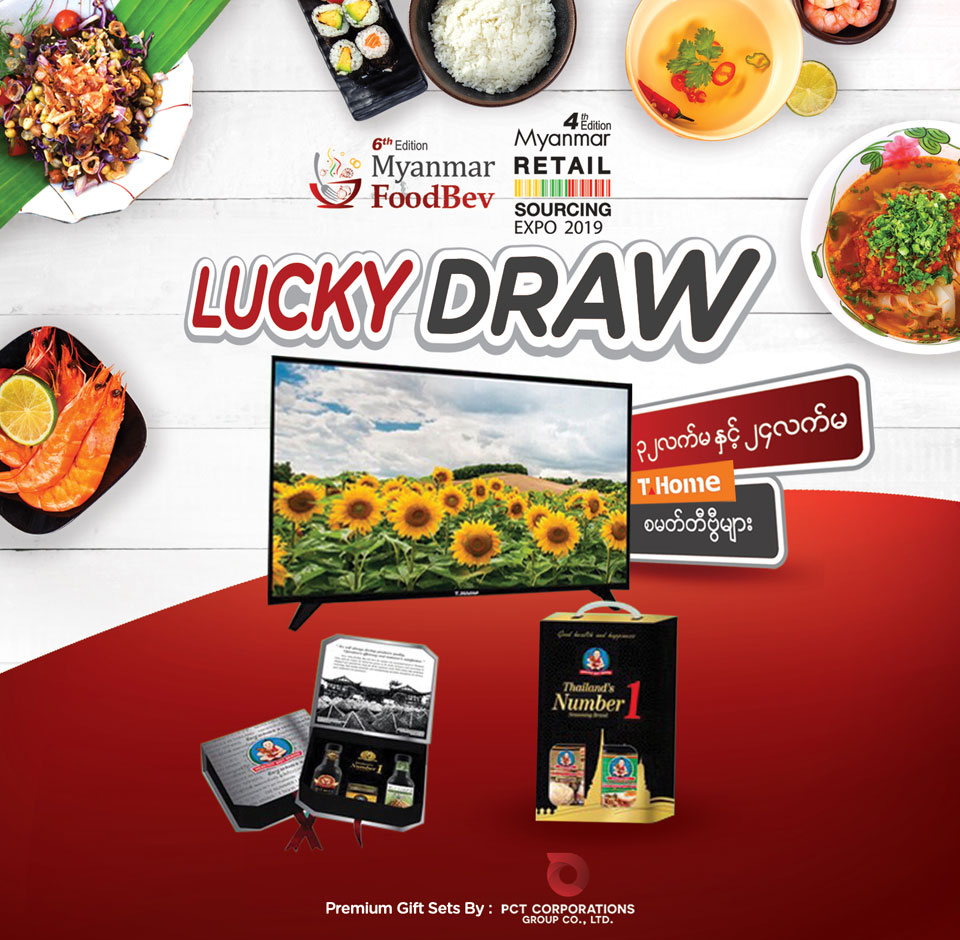 PCT Corporation Group, here's to reveal new exciting announcement that you might be interested.
Many activities include the chances of winning so many prizes during Myanmar FoodBev & Myanmar Retail Sourcing Expo 2019.
Please check the prize list that you may win
32" 1 TV  on (First day of the event) 
24" 2 TV2 on (Second and Third Day of the event)
And so many PTC products. 
To claim your prize, please follow these simply step 
Fill up your contact ( name & mobile number) for lucky draw sheet at registration counter.
The following selected winner will be announced at 
4 Pm on 15 - 16 August 
12 PM on  17 August 
Winners will have to stop by at any moment around the photo booth and take a photo-shoot to receive the prize.
Absence winner shall be informed by responsible person to pick up the prize in remaining days of the event.
So, get yourself ready and grab the prize at event. 
PS : The prizes are reserved to be delivered during the event only.